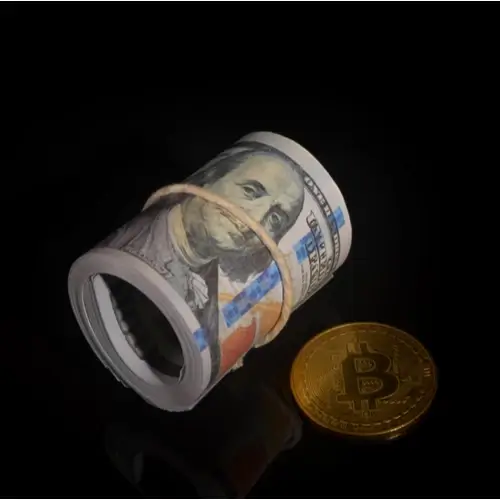 As of March 2022, the cryptocurrency world was worth more than $1.7 trillion and at least 16% of Americans had participated in some form. With new digital currencies popping up all the time, crypto investors may be wondering if they can use their cryptocurrency holdings to buy a house.
What is Cryptocurrency?
If you're not yet sure what terms like Bitcoin and Ethereum mean, the simple definition is that these and other forms of cryptocurrency are a form of digital money, encrypted in computer data strings, making it traceable and unalterable. It is maintained by private groups, rather than by governments or other central agencies. Monitored by a peer-to-peer network called blockchain, the exchange of cryptocurrency is transparent to all and almost impossible to counterfeit. However, without centralized regulation, the value of these digital coins can fluctuate wildly from day to day.
Qualifying for a Mortgage with Cryptocurrency
While a few mortgage lenders today are willing to accept digital currency holdings as assets on loan applications, the majority find it too volatile to count. That means that those who have most of their wealth in cryptocurrency may find it somewhat difficult to obtain a mortgage loan if they need to use the value of their crypto currency to qualify for a loan. Of course, if you have crypto, you can always sell off some of it to create physical cash as a documentable asset, but it has to be transferred into a traditional bank account at least 60 days before the loan's closing to be considered acceptable. More than 60 days is even better. 
Crypto Mortgage Lenders
Some companies are starting to see the potential market for crypto-based mortgages. Recently, a digital lender created a real estate division, allowing homebuyers to qualify for loans if they put up Bitcoin as collateral. For example, if the borrower wants a $300,000 home loan, they would need to put up $300,000 in Bitcoin as a security pledge. The Bitcoin collateral could change over the course of the mortgage too; if the value of the digital money increased, a borrower could pull out some of his holdings after a year, but if the value decreases, the borrower could be asked to add more Bitcoin to the pledge. When the entire loan is paid in full, the borrower would be able to get back all their locked-up Bitcoin.
There are several lenders out there with similar programs, but since these mortgage products are so new to the market it isn't clear how successful or profitable they will be for mortgage lenders. Until the Wild West of cryptocurrency is regulated by a recognized authority, it is unlikely that most traditional mortgage lenders will be able to accept such risky assets on home loan applications. It might be wise for borrowers with lots of digital dollars to look to more conventional ways to finance their home ownership dreams.
As always, the market is constantly changing and the answer to the question of "Can you buy a home with crypto?" will continue to change and evolve until cryptocurrencies become more commonplace. If you have a question about a mortgage or the availability of certain mortgage programs, please give us a call today. We'll be glad to go over all of the loan program options that we offer.