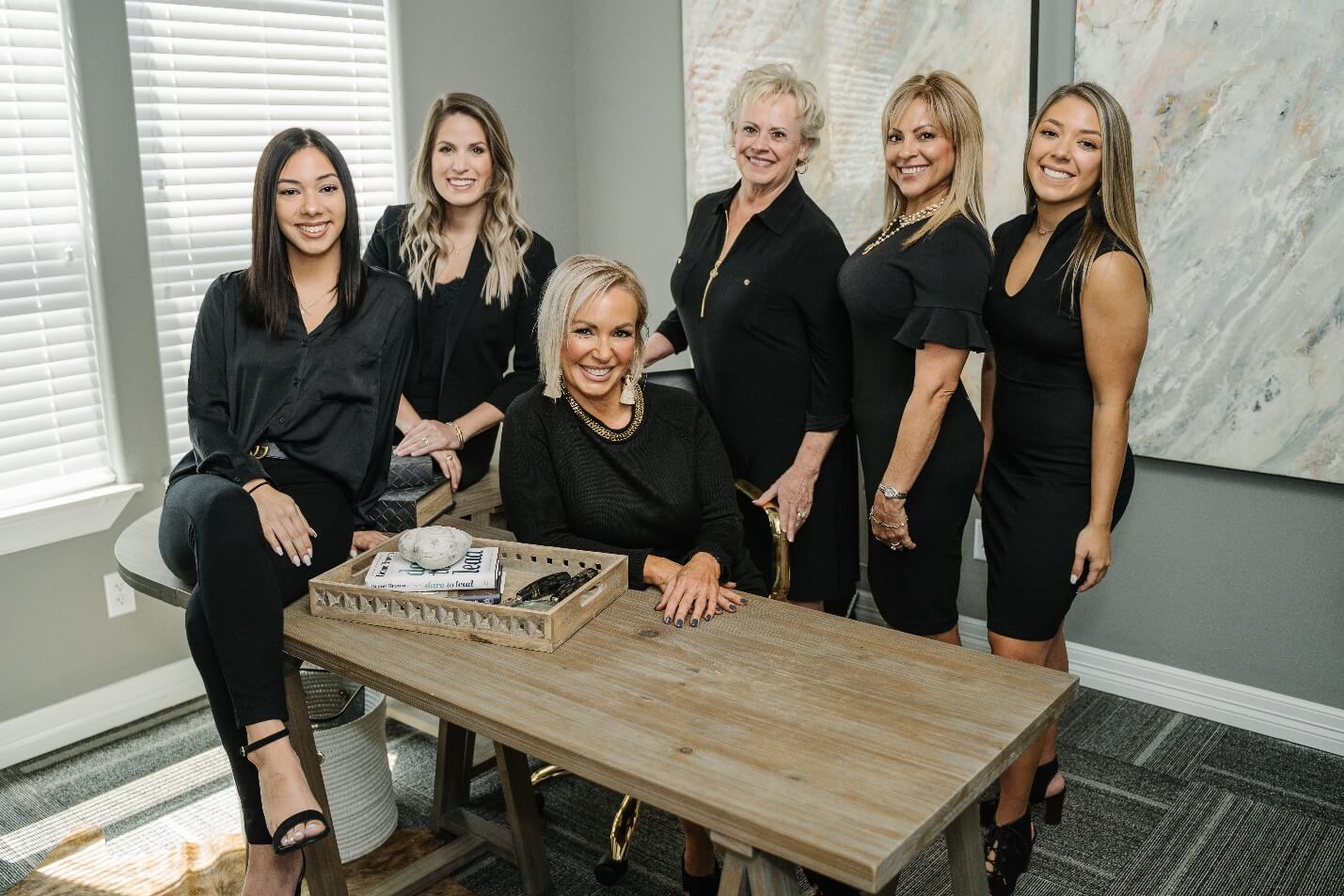 Renee Morton and her team of professionals are committed to helping find the best loan option for each clients' specific situation. With over 50 years of combined experience in the mortgage industry our team is here to help during every step of the loan process and will work closely with our clients to understand their overall goals in order to find the perfect loan option.
Renee Morton | Owner, President & CEO | RMLO #228493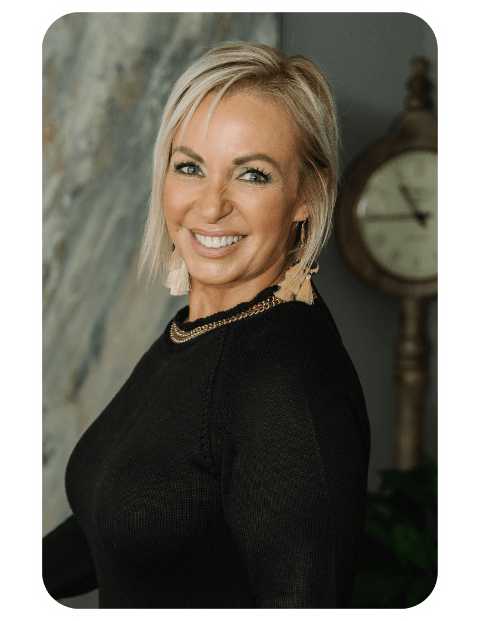 Renee Morton is the Owner, President & CEO of Morton Mortgage, Inc. She is a native Texan and the proud mother of 3 children. Licensed since 2003, Renee is committed to providing superior customer service, combined with excellent problem-solving skills, which can many times make the difference in potential borrowers becoming homeowners. She brings an exceptional knowledge of the mortgage industry and practical hands-on experience to each transaction. Renee knows the benefits of making the mortgage process a win-win endeavor for her clients.
Being self-employed for years herself, Renee has a unique perspective and understanding of business owners' financials. Her years of comprehensive mortgage experience and expertise in product knowledge make Renee an expert when assisting other self-employed borrowers.
Small businesses are the backbone of our economy. When you support a small business, you are supporting someone's dream. Renee believes in supporting local business first, after all…Morton Mortgage is a small business!
Additionally, giving back to the community through charitable contributions is equally important and a huge part of the core values at Morton Mortgage, Inc. and is extremely important to Renee. Each year she volunteers her time with Habitat for Humanity, Child Advocates, The Brookwood Community, Impact a Hero and Meals on Wheels Kids Meals.
In her free time, Renee loves to travel near and far. She dabbles in the culinary arts by creating delicious gourmet meals from unique finds during her travels. She also enjoys bringing her creative visions to canvas through abstract painting.
Alexis Sanchez | Vice President | RMLO #1024856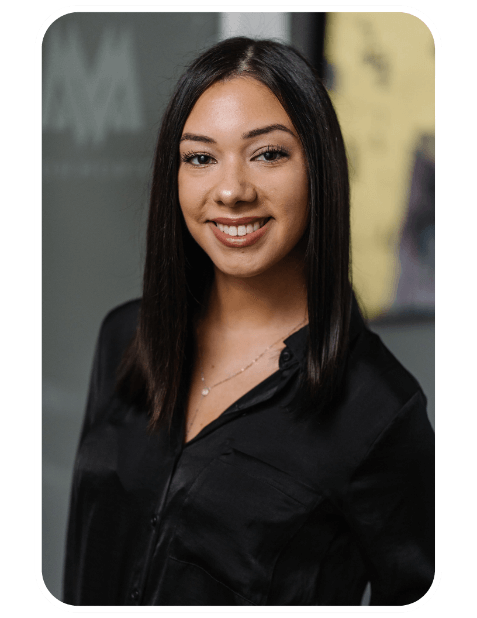 Alexis Sanchez is the Vice President of Morton Mortgage, Inc. She grew up in Cypress, graduated high school a year early and pursued a degree in Accounting at Sam Houston State University. Alexis has been a licensed Residential Mortgage Loan Originator since 2012. She manages the operations of our business taking care of compliance, regulations and working directly with our clients to ensure smooth transactions.
Alexis bought her first home when she was 21 years old. She understands the true meaning of homeownership. It's obvious that Alexis is an over achiever and we are proud to have her with us!
Chelsea Nelson | RMLO #1621848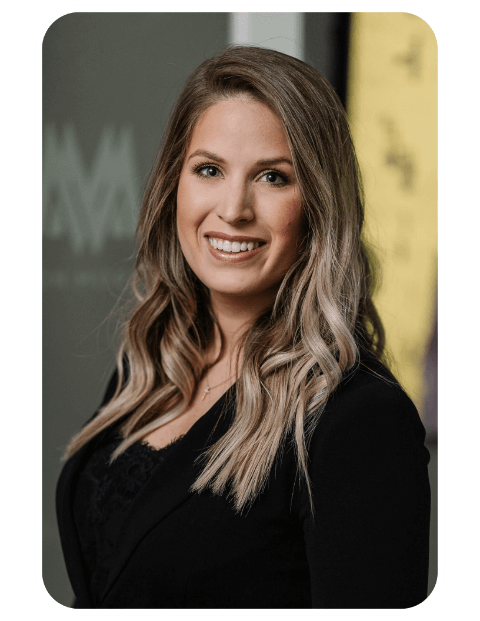 Chelsea Nelson is a licensed Residential Mortgage Loan Originator for Morton Mortgage, Inc. She is a fighting Texas Aggie with a bachelor's degree in Management Information Systems. Prior to joining the mortgage industry, Chelsea worked as a Systems Analyst for General Motors at their IT Innovation Center in Austin, Texas. After a couple of years working as a Systems Analyst, she was ready to find something that more closely related to her passions and brought her closer to her hometown of Houston.
After being introduced to Renee Morton and the rest of the team, Chelsea has found a place where she can thrive. Her excellent communication and organization skills coupled with a positive attitude and eagerness to provide exceptional service makes Chelsea an invaluable asset on the path to homeownership.
Ann Schroeder | RMLO #1465630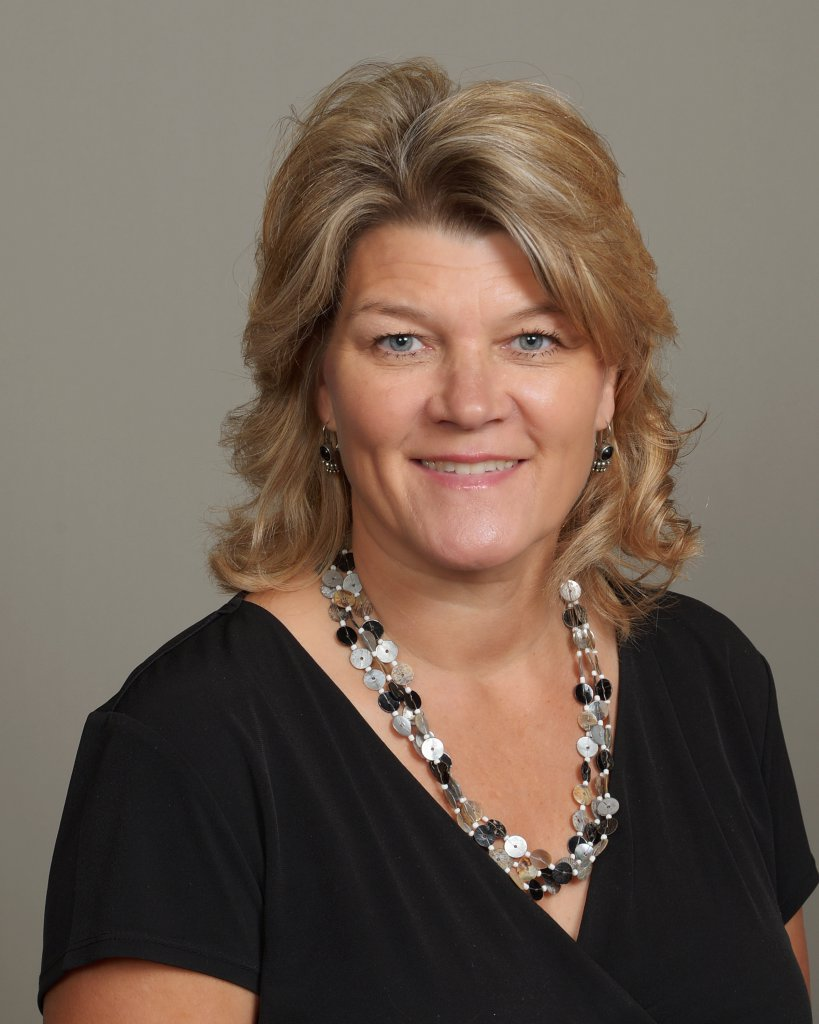 Ann Schroeder is a licensed Residential Mortgage Loan Originator for Morton Mortgage, Inc.
Before joining the mortgage industry, she worked in the home construction industry for 17 years, helping ensure her clients' home maintenance needs were addressed in a positive, timely manner. Ann's organizational and communication skills, strong work ethic, and passion for her clients make her an exceptional originator and strong addition to our Morton Mortgage family. Ann always advocates for her clients' best interests and truly thrives on helping others achieve their home-buying dreams.
Ann has been married to Ronnie for over 33 years. They have three daughters and 5 grandchildren. In her spare time, she loves to read and spend time with the ones who call her "Nana."
Suzanne Steffens | RMLO #1013502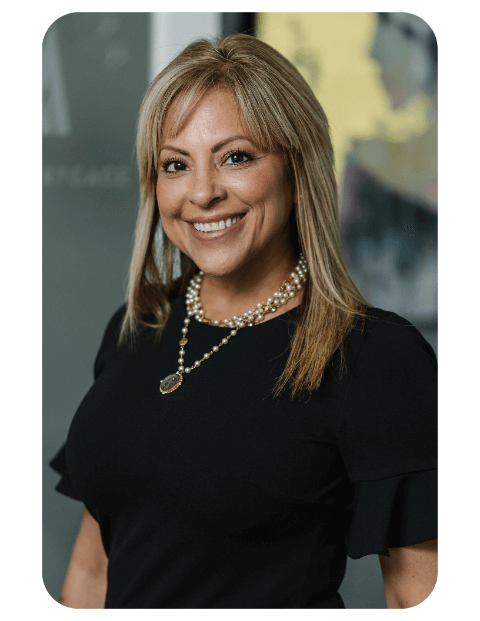 Suzanne Steffens is a licensed Residential Mortgage Loan Originator for Morton Mortgage, Inc. Suzanne is a native Texan who grew up in Katy and lives in the Sealy area with her husband and son.
Suzanne has an extensive career in mortgage lending that began in 1990. Having worked in both retail and wholesale mortgage lending, Suzanne has had positions in Secondary Marketing, Inside Account Executive and as Outside Account Executive. Suzanne is committed to serving others and brings enthusiasm with her wherever she goes.
Suzanne is very active within her church and is involved with both the youth ministry and the nursing home ministry. When not serving at church, she is caring for the various animals on their farm as she has strong passion for her longhorn cattle, horses, dogs and many cats. Suzanne also enjoys spending time with her family at the bay fishing and enjoying the outdoors.
Debbie Knous | Director of First Impressions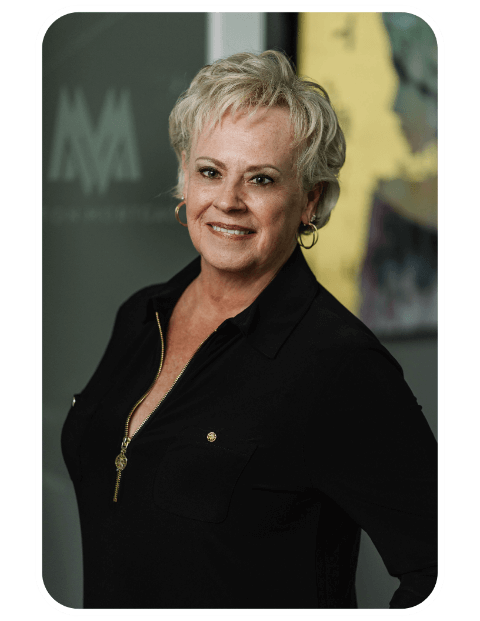 Debbie Knous is the Director of First Impressions for Morton Mortgage, Inc. She is originally from St. Louis, Missouri, but has been in Texas for almost 40 years. Debbie taught 3rd grade in Klein ISD for 7 years before becoming a Realtor. For 28 years she was a licensed Realtor and the office manager/ educator of two thriving real estate brokerages; ERA & RE/MAX.
In 2017, Debbie joined Morton Mortgage, Inc. which has allowed her the opportunity to broaden her knowledge of the mortgage financing side of our industry. Debbie is a huge part of our team that makes happy clients- one HOME at a time.
Madison Sanchez | RMLO #1443146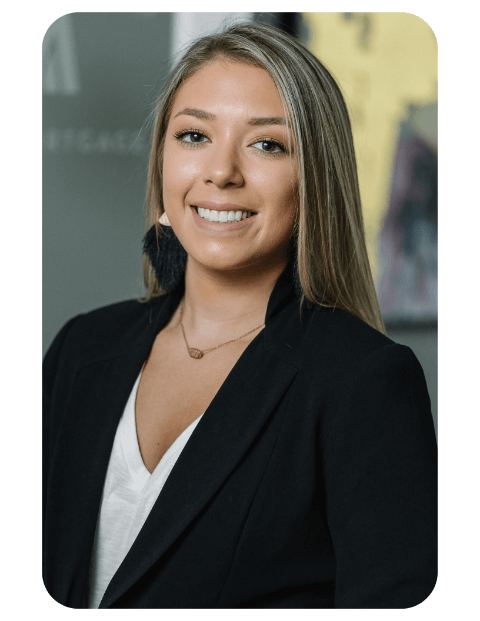 Madison is an Administrative Assistant at Morton Mortgage, Inc. She grew up in Cypress and is a graduate of CyFair High School. Madison currently attends University of Houston where is majoring in supply chain energy management. Madison provides administrative and clerical duties to our staff and clients. During her free time, she likes to travel with friends and family, enjoys outdoor activities and is also an avid sports fan! She loves supporting her favorite football and baseball teams.
Sue Benedict, Loan Processor | C. F. Mortgage Processing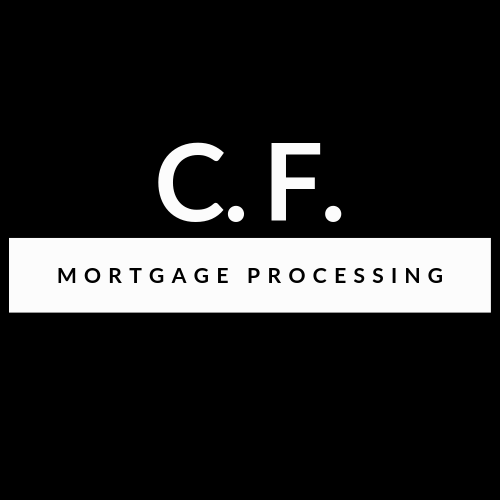 Sue Benedict is a licensed contract mortgage loan processor having started in mortgage banking in 1983. Sue began her career as a loan processor in Rochester, NY, moving into an underwriting position in 1985. After attaining HUD approval as a Direct Endorsed underwriter, she advanced to a management role in 1986 overseeing the Correspondent Department with the state's largest private mortgage bank earning the title Assistant Vice President.
In 1989 Sue relocated to Southern California continuing her career first in loan processing then into underwriting with several of the country's largest wholesale mortgage lenders. During the years from 1989 through 1995 Sue earned several delegations from private mortgage insurance companies and received extensive training in Appraisal Analysis, Tax Return Analysis, Fraud Control and detailed Analysis of Self Employed Borrowers.
In 1996 her family's move to Houston, Texas brought her career to the Southern area of the United States. Continuing to loan process for several years, she then formed her own contract processing company in 2000. Her company, C. F. Mortgage Processing, offered to state-wide brokers and loan officers, effectively handles all of the processing needs for Conventional, FHA, VA, USDA and Portfolio loan products.
Sue excels in a self-managed environment, solving problems and providing customer service to her client base. With more than 33 years of lending experience in a variety of key positions, she has a proven record of productivity, quality and integrity. Her analytical and detail oriented style enables her to identify and implement processes that increase accuracy, consistency and efficiency.