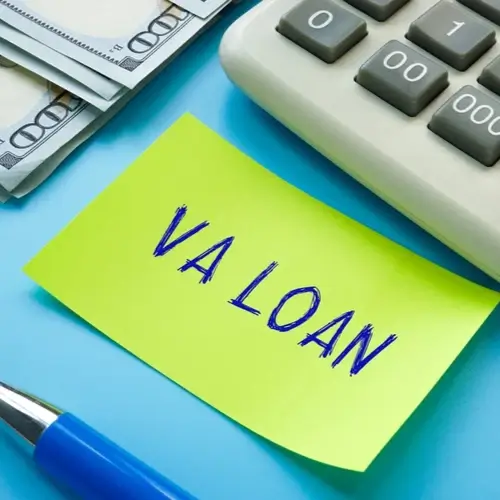 If you qualify for a VA mortgage loan, sponsored by the Department of Veteran Affairs, you will get an excellent deal on rates and terms. For example, VA loans can require as little as no down payment, do not have a specific credit score minimum, and have very forgiving debt-to-income ratio qualifications. You will not have to pay private mortgage insurance (PMI) with a VA loan, either. However, VA mortgages do come with their own fees. Here's what you need to know before you close on your loan:
VA Funding Fee
While most loans with a down payment of less than 20% require borrowers to pay PMI (a protection to the lenders against default and loss), VA loans do not. Instead, they have their own "VA funding fee," a one-time charge that helps to lower the cost of the mortgage and provide a little of that loss protection. 
The amount of the fee is based on the size of your down payment. It is true that VA loans do not require down payments, but your funding fee will decrease if you do make a significant contribution up front. For first time VA loan applicants, if your down payment is less than 5% of the loan amount, the funding fee will be 2.3% of the loan. If your down payment is between 5% and 10%, the fee is 1.65%, and if your down payment is more than 10%, the fee is only 1.4%. For example, if your mortgage amount is $300,000, the different fee prices would be $6,900, $4,950, and $4,200, respectively. 
If you are refinancing with a VA loan, you will also be subject to VA funding fees.
This money can be paid either upfront when the loan closes, or it can be rolled into the loan total. The latter option is easier for getting into a home sooner, but it will increase your monthly mortgage and you will end up paying more over time with all the interest. 
Funding Fee Exceptions
There are some cases where you do not have to pay the VA funding fee. The following individuals are exempt from the fee:
Those receiving VA compensation for a service-connected disability.
Those who are eligible for VA compensation due to a service-connected disability but are receiving retirement or active-duty pay instead.
The surviving spouse of a veteran who died in service or from a service-connected disability, or who was totally disabled and the spouse is receiving Dependency and Indemnity Compensation.
A service member with a proposed or memorandum rating with eligibility for compensation because of a pre-discharge claim.
Those on active duty who have received the Purple Heart.
Closing Costs
As with traditional loans, there are also fees in the form of closing costs with VA loans. These include the loan origination fee, any discount points used for buying down the interest rates, credit report pulling costs, VA appraisal fees, hazard insurance, state and local taxes, title insurance, and recording fees. Some of these fees can be negotiated, but most are standard. Closing costs can range between 3%-5% of the loan total. On that same $300,000 loan, that means you can expect to pay anywhere from $9,000 to $15,000. You may be able to roll some or all of the closing costs into your loan so that you don't have to pay the closing costs out of pocket at closing. 
Give us a call today and we can give you an idea of the fees you will pay with your VA loan.
These materials are not from HUD, VA, or FHA and were not approved by HUD or any other government agency.