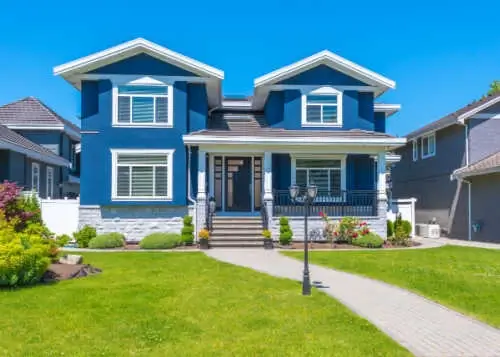 If you're applying for a home loan, you've probably learned that there are many different types of mortgages. There are two major classes of home loans: conventional and government-insured. While both types have their role, consider this explanation and the top three reasons why the government-backed loans might make the most sense for you.
Types of Government-Insurance Mortgages
A government-insured loan is one that is backed by the U.S. federal government. The mortgages are not made by the government, but if the borrower defaults, the government guarantees to repay the lender for any losses. That promise makes these loans very attractive to lenders and allows them to offer excellent rates and terms. There are three main government-backed loans:
FHA Loans
Specifically sponsored by the Federal Housing Administration, these loans are offered by FHA-approved lenders. FHA loans were designed to make homeownership more affordable for lower-income and first-time homebuyers, but they can be used by any borrower as long as they are purchasing or refinancing a primary residence and can meet the loan qualifications.
VA Loans
These mortgages guaranteed by the Department of Veterans Affairs are specifically for veterans, active-duty military personnel, reservists, and surviving spouses of veterans. For those who qualify, the terms and rates are the best in the market, as there is no down payment nor private mortgage insurance requirement.
USDA Loan
The U.S. Department of Agriculture backs these mortgages designed to encourage Americans to buy in rural communities. These days USDA loans are also available in other areas as well, including some smaller suburban cities.
Top 3 Benefits of Government-Backed Loans
They offer a Quicker Path to Homeownership
Without stellar credit and a decent down payment, borrowers typically cannot qualify for conventional, non-government-insured mortgages. Thanks to the government guarantee, lenders are willing to allow these borrowers who otherwise might be a riskier investment to buy homes and become homeowners much sooner than they otherwise would.
They allow Lower Down Payments
Down payments are a way for lenders to know that borrowers have enough invested in the purchase that they will be less likely to walk away if things get tough financially. But saving up a traditional down payment is one of the biggest obstacles for many would-be buyers. Government-backed loans reduce lenders' risk by insuring these borrowers, enabling them to offer some of the lowest down payment requirements in the industry. FHA loans require just 3.5% while VA and USDA loan borrowers can sometimes make no down payment at all.
They welcome Lower Credit Scores
While conventional mortgages typically require a good to excellent credit score, government-insured loans are available to borrowers with lower credit scores. So even if your credit isn't perfect, there's a good chance you can still qualify for FHA, VA or USDA loan.
Government-backed loans like FHA, VA, and USDA mortgages might be your ticket to buying a home faster than you thought possible.
If you're thinking about buying a home, please give us a call!
These materials are not from HUD or FHA and were not approved by HUD or a government agency.